Key Info Sheets
Information Sheets for Locks, Keys & Safes
With quite a few years experience under the belt, we have gathered a wealth of information about the best usage practices of locks, keys and safes at Blacks Locksmith. Check out our 'Key Info' Sheets below for some handy hints and tips: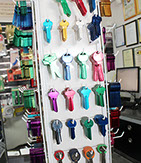 TIPS FOR GOOD KEY CONTROL AND MANAGEMENT
Without the proper key control management, your business can potentially incur unnecessary expenses and loss from theft ...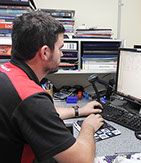 KEEPING YOUR HOME SECURE IN THE FESTIVE SEASON
Unfortunately the season to be jolly also is the season for some to be crooked. Each year the Christmas and school holiday period produces a spike in reported break and enters in Brisbane ... Read more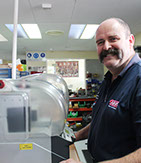 FORGET THEFT: CAR SECURITY TIPS AND TRICKS
Car theft and theft of belongings from vehicles costs Australians each year in terms of property loss, increased insurance premiums and associated costs ... Read more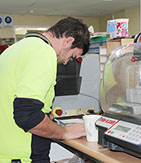 LOCK SERVICING: DON'T GET CAUGHT OUT
Your locks and latches may not be on your radar as part of your home that needs maintaining, but over time as metal components inside your locks wrestle with each other ... Read more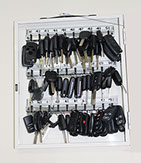 USING MASTER KEYS AND RESTRICTED KEY SYSTEMS
A master key system is a smart choice for business owners, body corporate managers and landlords allowing a far higher level of security ... Read more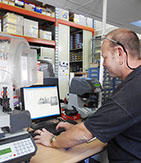 KEYLESS ENTRY LOCKS – SAY GOODBYE TO LOST KEYS AND LOCKOUTS
Carrying around bunches of keys can not only be heavy, there's also the security risk that they can be lost or misplaced ... Read more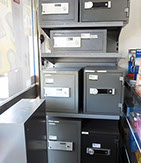 BUYING A HOME SAFE – WHAT TO CONSIDER
If you are looking to buy a home safe, it's essential that you buy a product that offers the protection that you need, and comes with a range of features. ... Read more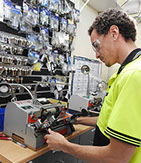 HOW TO FIX DAMAGED CAR KEYS AND 3 OTHER CAR KEY PROBLEMS
Most people are caught out at some stage with their car keys, and since there can be a range of problems relating to car keys ... Read more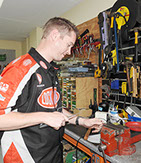 THE IMPORTANCE OF CHOOSING A MASTER LOCKSMITH
When you choose a Blacks Locksmith you are choosing a locksmith who is part of Australia's peak locksmith body, the Master Locksmiths Association ... Read more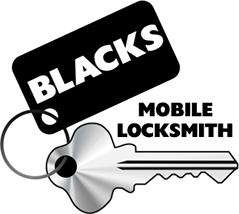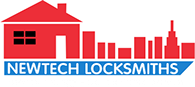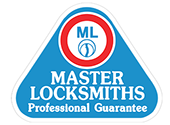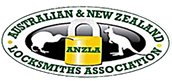 LOCKSMITH SHOP
07 3382 0755
info@
blacks

locksmith.com.au
Blacks Locksmith is committed to protecting your privacy. The personal information that you submit will not be shared, sold or disclosed to third parties in any form, for any purpose, at any time, unless prior consent is obtained from you. This privacy statement applies to all Blacks Locksmith web sites.
Security Licence: 3248881

© 2015 BLACKS LOCKSMITH. ALL RIGHTS RESERVED. DESIGNED BY WEB CHERRY.